How does the UK Government buy from suppliers?
The UK Government issues around 120,000 contracts a year on open frameworks, placing orders worth over £200Bn. The text below offers an introduction to the routes in which contracts come out and how to find the ones you want as a supplier. Once you've found the right contracts for you then you'll still need to complete a response as stated in the contract notice and you'll need to ensure that yours is the best as determined by the buying authority.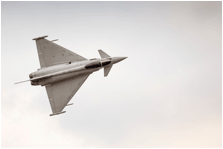 Contracts are placed through an extremely wide range of frameworks, portals and direct-action events. Open frameworks refer to those contracts which are made available to the public and advertised to an 'open' group against which any firm can respond. There are many other opportunities that are offered to closed or pre-selected groups. This may be in areas where specific specialisms are required or in which detailed contract negotiation is needed or repeat orders warranted. E.g. in Defence etc.
There are a myriad of different specific routes through which contracts can be issued, with lots of organisations and regions having their own procurement websites or portals. There are however some main platforms that the majority flow through (or are supposed to flow through) and conform to. The main ones to be aware of are:
OJEU: The Official Journal of the European Union or sometimes refered to as TED (Tenders Electronic Daily). TED is the electronic form of the supplement to the official journal which historically has contained contract and award notices.
– although the last two are linked.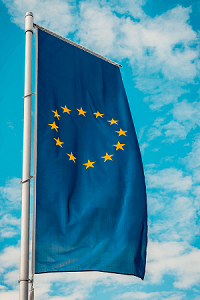 OJEU stands for the Official Journal of the European Union. According to EU legislation all tenders from the public sector valued above a certain financial threshold must be published here. The thresholds vary considerably by sector and work type and over time are updated as inflation and markets change, with Services having a much lower threshold. As a rule of thumb if the contract is in the millions it's probably on OJEU. Through the course of setting up CFP we've found a number of anomalies or contracts that don't appear on OJEU, but are above the threshold. There could be lots of reasons why this is so, the key being simply to ensure you aren't missing out on anything!
The Digital Marketplace has been set up to allow public sector buyers to find technology or people to deliver digital projects. This covers G-Cloud, Digital Outcomes and Specialists (DOS) sales and Digital Services sales. G-Cloud is primarily a forum upon which suppliers can post their services enabling customers to order directly – basically buying from a catalogue. There are semi-annual calls when suppliers can update and add their offerings. G-Cloud was designed for cloud services only, but now includes a wide range of related work. Any technology business looking for scale with UK Public sector should strongly consider a G-Cloud offer.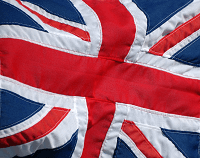 Contracts Finder officially posts contract notices for anything above £10,000 available for open tender from the UK Public Sector, again, this is incomplete (or simply delayed), which is unsurprising given there are over 120,000 contract opportunities posted every year! On all these frameworks buyers are supposed to publish the awards (see our Awards Search) regarding which firm won. Unfortunately the information released is incomplete, but it does provide useful information when it is published.
Some contract notices will provide the opportunity to compete to join frameworks which will then put suppliers on a short list of firms allowed to tender for further opportunities. While these frameworks can be lucrative, it's also worth noting that there is no guarantee that firms will win work once on the framework, or indeed that any work will even be tendered. Each opportunity of this nature is likely to be subtly different as the organisation posting it will have its own specific preferences.
How does Contract Finder Pro help?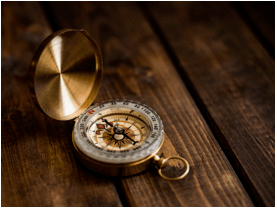 As a supplier this can be quite bewildering (in fact I think it's fairly bewildering to the people working in procurement too). If you tried to track every source and route manually you'd need to search through hundreds of opportunities every day. That's just not practical. Contract Finder Pro was designed by salespeople and we've optimised it on the things we needed the most:
Coverage: We cover all routes to market used by the public sector so you only need to use CFP to get access to everything
Ease of Use: sales people are always in a hurry and don't want to overcomplicate things. We need to see the tenders quickly and make a judgement about whether they are for us.
Speed: No one ever has enough time these days, getting sight of a tender quickly after its released can make a critical difference to a winning response. We provide daily updates and flash alerts within an hour for anything that's a match with a short response timeline
Price: by focusing and simplifying on just what is actually useful we're able to keep the monthly charge low.
Check out our Tender Search page to start looking for contract notices.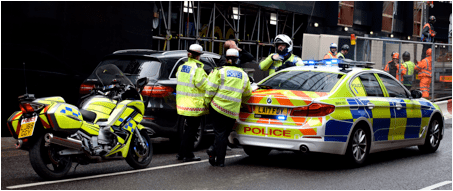 Commercial Aspects:The UK Government has done a lot to improve transparency, with the main open frameworks being increasingly commonly used and legal arrangements being standardised, however there are still variations by customer and it is always wise to check the specific arrangements as notified on the Invitation to Tender. For example Defence customers require specific DEFCON's (Defence Conditions) and larger contracts might require Parent Company Gaurantees or minimum required turnovers of suppliers to be compliant. This can represent a barrier to some suppliers so be sure before you risk wasting your time bidding!