How well do you know your customer?
When using Contract Finder Pro you can click on the Buyer Behaviour Analysis under the Market Analysis tab and search for the organisation you are interested in.
Once there, you can see what work that organisation is awarding, to what firms and see its current open tenders.
Like this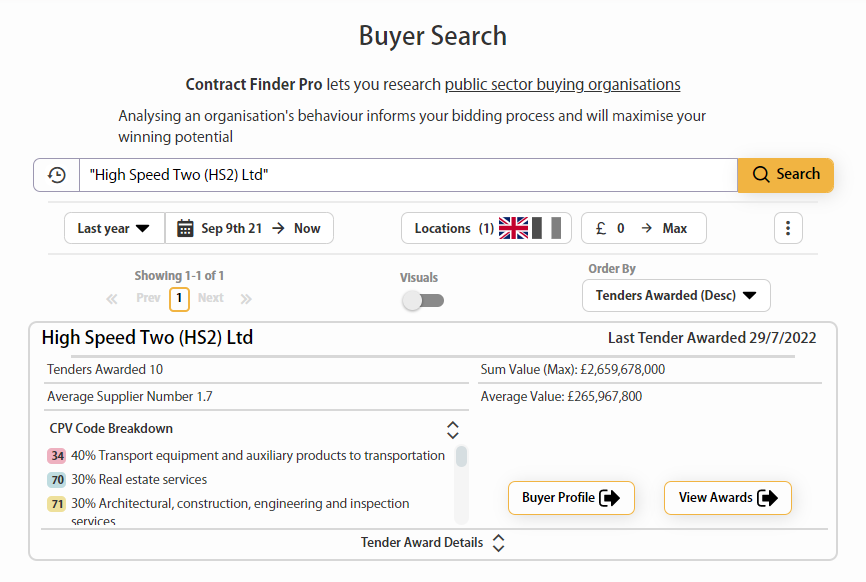 Expand on View Awards and you will see the contracts that they have most recently awarded.
Click on Buyer Profile and you will be presented with a summary for the buyer. Including;
primary address,
date of the last tender awarded,
spend in the last 12 months,
number of contracts and awards,
the average contract value,
Our visual tools help you to get to know your customer in great detail.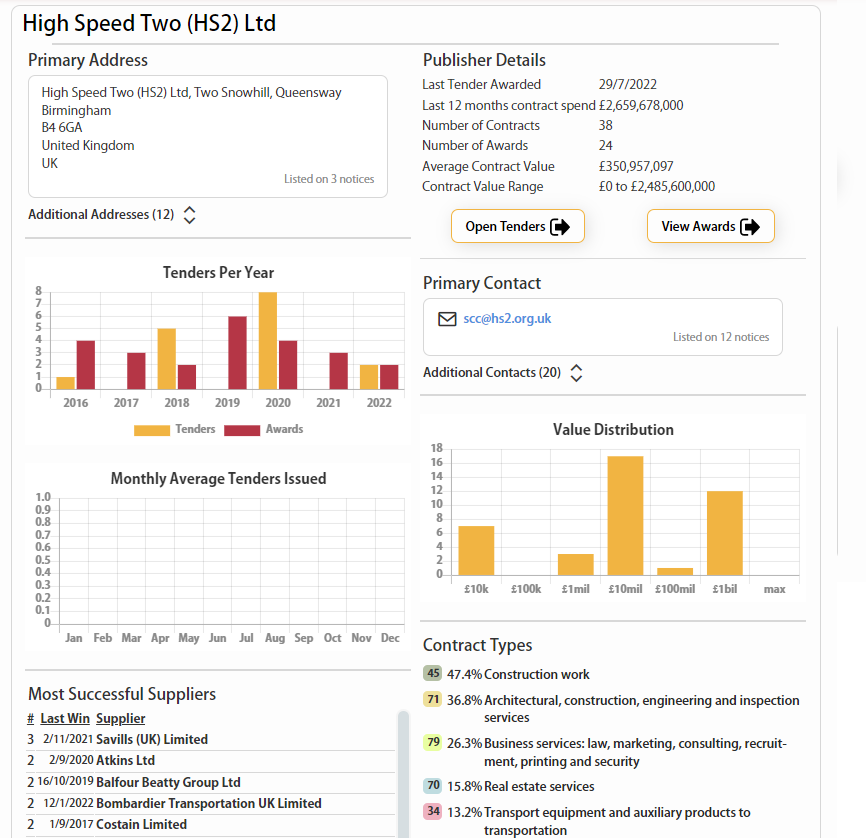 We'd be delighted to talk to you about the best way to use our service.